Good Bedtime Reads: The Immortal Life of Henrietta Lacks

The Immortal Life of Henrietta Lacks
Book author: Rebecca Skloot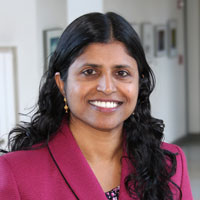 Viji Kurup, MD
Book Review Author
This was a book that a good friend gave me just before the trip to the ASA last year. I needed something to read during the long flight to the west coast and this seemed to fit the bill. The book was riveting and managed to keep me engaged, not just on the flight to the ASA, but also on my way back.
Certainly everyone who studied science in college has at some point read about or worked with HeLa cell line and is aware of how pivotal these these cells were to the advancement of research in cancer, genetics, and vaccines. Not many of us are aware of the story behind the cells. Rebecca Skloot takes us on a journey through the 1940s and 50s when Henrietta Lacks, a poor African American farmer, was diagnosed with cervical cancer. The cells from her biopsy were used for research with neither her nor her family's permission. The cells named HeLa gave rise to an immortal cell line. However, her family still lives in poverty without even health insurance!
The book traces the story of the quest of a daughter to understand the mother she lost too soon. The author takes us through the complicated twists and turns of the interactions between the family and the medical institution, reporting events as they happened without judgment. The story is fascinating because it looks at the ethical issues involved in using human tissue for research, along with the impact it has on immediate family members. It is apparent that the author had built a rapport with the family, and she tells the story of the early life and diagnosis of disease and final demise of Henrietta Lacks with the sensitivity and respect that she deserves. The scientific parts of the book are accurate and indicate the substantial research that went into writing of this book.
The Immortal Life of Henrietta Lacks uncovers yet another hidden story in the progress of medicine and the forgotten people who have been pivotal to the advancement of science.
Share this post: