2019 SEA-HVO Traveling Fellowships Awarded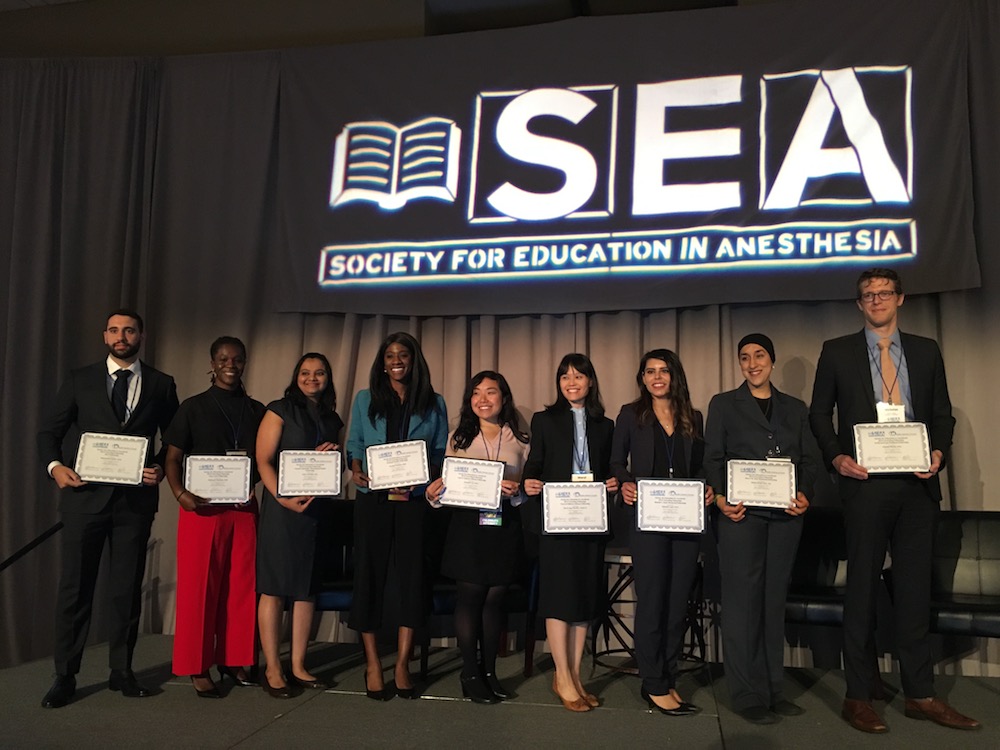 This was another successful year for the SEA/HVO Fellowships. We received 22 applications and awarded 8 Fellowships. See the HVO announcement below. The new Fellows will be traveling to Vietnam, Rwanda or Ghana for their month of teaching anesthesia residents, anesthesia nurses or anesthesia clinical officers. Congratulations to them all.
Health Volunteers Overseas (HVO), in collaboration with the Society for Education in Anesthesia (SEA), is pleased to share that eight anesthesia residents will receive a 2019 SEA-HVO Traveling Fellowship.
The recipients are:
Sheryl Ang Siok Hoon, MBBS, MRCP(UK) (Johns Hopkins University)
Nicholas Bishop, MD (University of Washington)
Hebah Ismail, MD, JD (Beth Israel Deaconess Medical Center)
Sarafina Kankam, MD (University of Kansas School of Medicine)
Elizabeth Liu, MD (University of California San Francisco)
Lizbeeth Lopez, MD (Massachusetts General Hospital)
Olubunmi Okunlola, MD (Mount Sinai Saint Luke's and West)
Mohammed Zuaiter, MD (Emory University School of Medicine)
The SEA-HVO Fellowship allows senior anesthesia residents the opportunity to improve anesthesia care in resource-scarce countries by teaching and mentoring their counterparts. The SEA-HVO Fellows witness a wide range of surgical pathologies and anesthetic techniques. They learn to communicate more effectively with people from different cultures and observe the realities and constraints of delivering health care in a resource-scarce environment. SEA-HVO Fellows serve as teachers of anesthesia and role models for anesthesia students at HVO project sites. They developed the knowledge, skills and passion necessary to become leaders in global health, contributing to safe anesthesia care around the world now and for years to come.
The SEA-HVO Traveling Fellowship would not be possible without the generous support of Dr. Jo Davies, Dr. Chris and Rebecca Dobson, Dr. Lena E. Dohlman, Dr. Lisa Feintech, the Henry Ford Health Systems, Dr. Gary E. Loyd, Dr. Carol Warfield, and SEA members.
Share this post: