33rd Spring Meeting Update: Training Professional, Humanistic Anesthesiologists
We would like to cordially invite you to the SEA 33rd Spring Meeting, which will be held at the Hyatt Regency Louisville April 19-22, 2018. To tie into the ACGME's initiative on wellness, the theme is "Training Professional, Humanistic Anesthesiologists."  This theme is especially relevant to our fast-paced, technologically advanced world which, according to some academic gurus and observers, is experiencing a crisis of humanism and professionalism in the practice of medicine.
The meeting will open with a plenary address by Dr Thomas J. Nasca, MD, MACP, CEO of the ACGME, professor of medicine at Thomas Jefferson University and senior scholar in the Department of Medical Education at the University of Illinois at Chicago School of Medicine. Several nationally known speakers will address issues relevant to humanism as panel discussion. Friday will conclude with dynamic and interactive workshops that relate to professionalism and humanism. Dr David Chestnut, MD, Professor and Chief of Obstetric Anesthesiology, Vanderbilt University Medical Center and senior editor of Chestnut's Obstetric Anesthesia: Principles and Practice will be the plenary speaker for Saturday. The issues relevant to professionalism will be addressed in two TED-style panels discussion followed by additional workshops.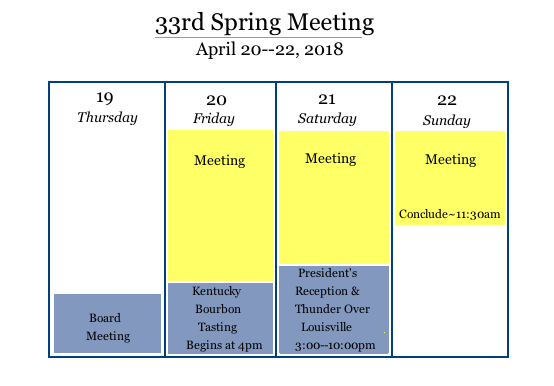 The President's Reception will be held Saturday night from 3:00 pm until 10:00 pm in the Hyatt Regency restaurant, The Spire. The Spire is a revolving rooftop event venue that is perfect to enjoy stunning views of "Thunder over Louisville". We are fortunate that the timing of the 33rd Spring Meeting coincides with one of Louisville's most unique and enjoyable days. Thunder is the opening ceremony of the Kentucky Derby Festival heralding two weeks of celebration leading up to Kentucky Derby.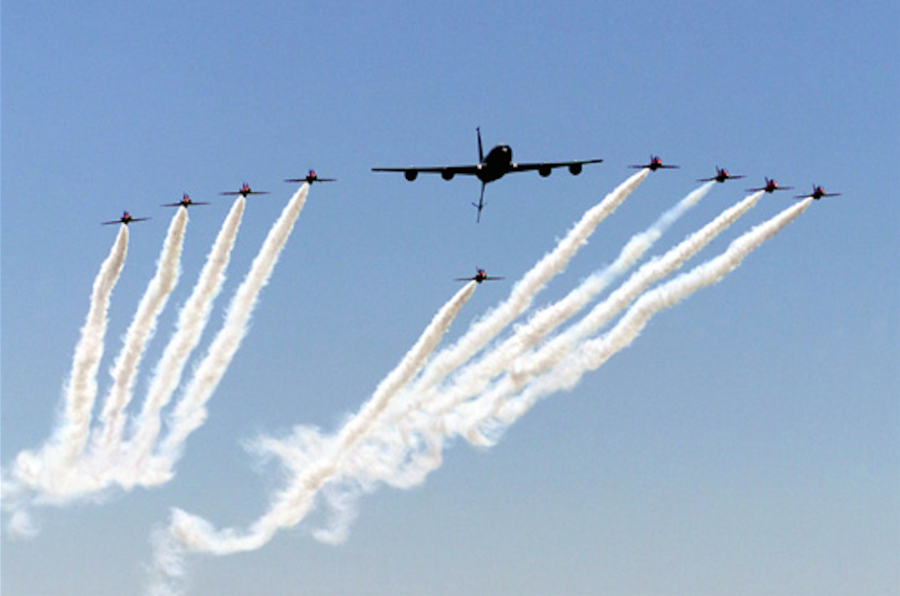 Thunder Over Louisville
 "Thunder Over Louisville" starts at 3:00 pm with the Thunder Air Show, which has been rated as one of the top five air shows in the country and features more than 100 planes performing hours of diving and acrobatic stunts over the Ohio River. The air show is then followed by the largest fireworks show in North America. The firework show starts at 9:30 pm and is sure to leave every SEA member and guest absolutely amazed.

We are confident that you will find this meeting to be informative, meaningful, and entertaining.  It is certainly a weekend to have fun with your family while sharing your passion as educators and networking with nationally and internationally renowned expert educators.  We look forward to seeing you in beautiful Louisville.
Share this post: