Med Ed Journal Club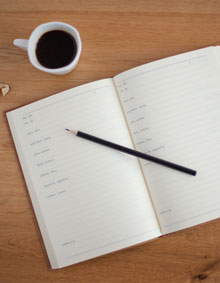 The Society for Education in Anesthesia is pleased to announce its medical education journal club.
The Med Ed Journal Club is currently open to members and non-members of the SEA.
The articles for discussion will be posted on this web page once decided.
Reading the papers in advance is strongly encouraged for best learning.
---
September 2023 Articles for Discussion
Matava CT, Alam F, Kealey A, Bahrey LA, McCreath GA, Walsh CM. The influence of resident and faculty gender on assessments in anesthesia competency-based medical education. Can J Anaesth. 2023 Jun;70(6):978-987. doi: 10.1007/s12630-023-02454-x. Epub 2023 May 10. PMID: 37165126; PMCID: PMC10171726.
https://doi.org/10.1007/s12630-023-02454-x
Helliwell LA, Hyland CJ, Gonte MR, Malapati SH, Bain PA, Ranganathan K, Pusic AL. Bias in Surgical Residency Evaluations: A Scoping Review. J Surg Educ. 2023 Jul;80(7):922-947. doi: 10.1016/j.jsurg.2023.04.007. Epub 2023 May 2. PMID: 37142488.
https://doi.org/10.1016/j.jsurg.2023.04.007
---
May 2023 Article for Discussion and Recording
Lucey, Catherine R. MD; Hauer, Karen E. MD, PhD; Boatright, Dowin MD; Fernandez, Alicia MD. Medical Education's Wicked Problem: Achieving Equity in Assessment for Medical Learners. Academic Medicine 95(12S):p S98-S108, December 2020.
https://doi.org/10.1097/ACM.0000000000003717
---
March 2023 Articles for Discussion
Stiegler, M. P., Neelankavil, J. P., Canales, C., & Dhillon, A. (2012). Cognitive errors detected in anaesthesiology: a literature review and pilot study. British journal of anaesthesia, 108(2), 229–235.
http://doi.org/10.1093/bja/aer387
Croskerry, P. (2014). Bias: a normal operating characteristic of the diagnosing brain. Diagnosis, 1(1), 23-27.
http://doi.org/10.1515/dx-2013-0028
---
January 2023 Articles for Discussion and Recording
Lockman, J. L., Schwartz, A. J., & Cronholm, P. F. (2017). Working to define professionalism in pediatric anesthesiology: a qualitative study of domains of the expert pediatric anesthesiologist as valued by interdisciplinary stakeholders. Pediatric Anesthesia, 27(2), 137-146.
https://doi.org/10.1111/pan.13071

Renée E. Stalmeijer, Nancy McNaughton & Walther N. K. A. Van Mook (2014) Using focus groups in medical education research: AMEE Guide No. 91, Medical Teacher, 36:11, 923-939, DOI: 10.3109/0142159X.2014.917165
http://doi.org/10.3109/0142159X.2014.917165 
---
September 2022 Articles for Discussion and Recording
Martinelli SM, Chen F, Mcevoy MD, Zvara DA, Schell RM. Utilization of the Flipped Classroom in Anesthesiology Graduate Medical Education: An Initial Survey of Faculty Beliefs and Practices About Active Learning. J Educ Perioper Med. 2018 Jan 1;20(1):E617. PMID: 29928664; PMCID: PMC5991778.
https://www.seahq.org/assets/docs/VolXX_Issue1_Martinelli.pdf
Yin W, Fowler LC, Robertson AC. Medical Student Perspectives of Clinical Anesthesia Education in the United States: Current Practices and Recommendations. J Medic Educ Training 2017; 1:023.
http://www.scientificoajournals.org/pdf/jmet.1023.pdf
Reference Material:
---
May 2022 Articles for Discussion and Recording
Ahle SL, Eskender M, Schuller M, Carnes E, Chen X, Koehler J, Willey G, Latif A, Doyle J, Wnuk G, Fryer JP, Mellinger JD, George BC. The Quality of Operative Performance Narrative Feedback: A Retrospective Data Comparison Between End of Rotation Evaluations and Workplace-based Assessments. Ann Surg. 2022 Mar 1;275(3):617-620. doi: 10.1097/SLA.0000000000003907. PMID: 32511125.

Hassan M. Ahmed, MD; Audrey Dunn Galvin, PhD; Aoife O'Loughlin, MBBCH, MSc; Aisling O'Meachair, BA, MBBCH BAO; Jeffrey B. Cooper, PhD; Richard H. Blum, MD, MSE, FAAP; George Shorten, MD, PhD,  Characterization of Reflective Capacity of Anesthesiology Trainees in an Irish Tertiary Referral Teaching Hospital 

(2022) 

Volume 24 - Issue 1- https://www.seahq.org/assets/docs/JEPM/volxxiv/VolXXIV_Issue1_Ahmed.pdf
---
March 2022 Articles for Discussion
---
January 2022 Articles for Discussion
Josh B Kurtz, Michael A Lourie, Elizabeth E Holman, Karri L Grob & 

Seetha U Monrad (2019) Creating assessments as an active learning strategy: what are 

students' perceptions? A mixed methods study, Medical Education Online, 24:1, 1630239, DOI:

10.1080/10872981.2019.1630239 Downloadable PDF

Ellen Lavelle, Jasna Vuk & Carolyn Barber (2013) Twelve tips for getting started using mixed methods in medical education research, Medical Teacher, 35:4, 272-276, DOI:10.3109/0142159X.2013.759645
---
November 2021 Articles for Discussion
Castanelli, D. J., Weller, J. M., Molloy, E., & Bearman, M. (2021). How trainees come to trust supervisors in workplace-based assessment.

Academic Medicine

,

Publish Ahead of Print. https://doi.org/10.1097/acm.0000000000004501 

LaDonna, K. A., Artino, A. R., & Balmer, D. F. (2021). Beyond the guise of saturation: Rigor and Qualitative Interview Data.

Journal of Graduate Medical Education

,

13

(5), 607–611.

https://doi.org/10.4300/jgme-d-21-00752.1 

Sawatsky, A. P., Ratelle, J. T., & Beckman, T. J. (2019). Qualitative research methods in medical education.

Anesthesiology

,

131

(1), 14–22.

https://doi.org/10.1097/aln.0000000000002728 
---
September 2021 Articles for Discussion
Cook, David A. MD, MHPE; Reed, Darcy A. MD, MPH Appraising the Quality of Medical Education Research Methods, Academic Medicine: August 2015 - Volume 90 - Issue 8 - p 1067-1076
doi: 10.1097/ACM.0000000000000786
Regehr, G. (2010), It's NOT rocket science: rethinking our metaphors for research in health professions education. Medical Education, 44: 31-39. https://doi.org/10.1111/j.1365-2923.2009.03418.x