2023 Elections
The following candidates have submitted nominations for an open position on the Society for Education in Anesthesia Board of Directors:
Director (Three Positions – Two Year Term)
If you not have already done so, we strongly encourage all members to review their position statements by clicking on their name above.
Voting Procedure
This election will be done using an electronic balloting process. The advantage of this method is everyone who is eligible to vote (not just the members attending the Fall Meeting), will be able to do so. THERE WILL BE NO VOTING AT THE FALL MEETING.
On September 1, all members eligible to vote (exceptions are associate, medical students, residents, emeritus and honorary members) will receive an email from Electionbuddy.com with your unique access key, which can only be used to vote once, and the link to submit your ballot.
You may vote for up to one (1) President-Elect, one (1) Secretary, one (Treasurer) and three (3) Director candidates. Once you make your selection, you simply hit "Submit ballot" and your vote will be cast. You will receive an email from Electionbuddy.com that verifies you have voted.
Elections will close on October 1. Within 7 day of the close of the election, the results will be certified by the Secretary and submitted to the Board of Directors.
If you do not receive an email with your unique voter ID by Tuesday, September 5, please contact Andrew Bronson, CAE at the SEA Office for assistance (

[email protected]

or 414-389-8614).
---
Candidate for Director: David Broussard, MD, MBA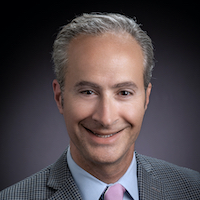 I am honored to be considered for a second term as a Director on the Board of the Society for Education in Anesthesia. My first exposure to SEA was as a resident at the Workshop on Teaching and, needless to say, I was immediately hooked! Since that first experience I have progressed in service to the organization as a committee Chair, Associate Editor and now for the past seven years as Co-Editor-in-Chief of the Journal. While the indexing of SEA's Journal, the Journal of Education in Perioperative Medicine, or JEPM, on Pub Med Central in 2016 was an historic moment, I am most proud of the team of talented Associate Editors we have convened over the last several years that has put the Journal on solid footing for decades to come!
I am motivated to serve on the board by a desire to keep the organization vibrant and healthy in order that future academic anesthesiologists can benefit from the same career development I have had through my interactions with the society. As a department Chair and former Adult Cardiothoracic Anesthesiology Fellowship Program Director, I understand the overwhelming need for faculty development resources within academic departments today and believe that SEA is best suited to deliver on that need. I appreciate your consideration of my candidacy in this election -Thank you!
---
Candidate for Director: Dawn Dillman, MD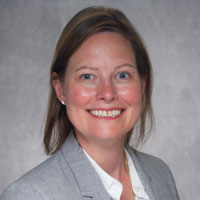 I started getting involved with SEA in 2003 as a young faculty member who had been tasked with being the Director for Medical Student Education at Oregon Health & Science University. It was so wonderful to get to meet other people who were also interested in education. In particular, it was wonderful to get to meet other people who were interested in medical student education. I attended the teaching workshop which gave me the skills to move forward as an educator. And as my career evolved – SEA was there to support me. Currently, I serve as the Vice-Chair for Education at the University of Iowa and in this role, I am involved in all levels of education. Because of this, when I attend the SEA meetings now I try to attend several different morning committee meetings so I can learn what others are doing in areas such as GME or faculty development as well.
I have enjoyed attending, presenting and networking at the SEA meetings for many years. Judy Freeman and I co-chaired the Fall 2011 meeting, and Amy Miller Juvé and I will co-chair the Fall 2024 meeting. SEA has grown and improved over the years, such as by improving the Journal of Education in Perioperative Medicine and aligning the fall meeting with SAAA. I hope as a member of the Board of Directors to be able to give back to SEA and support its continued growth as it supported me.
---
Candidate for Director: Adrian D. Hendrickse, BM, MMEd, MAcadMEd, FRCA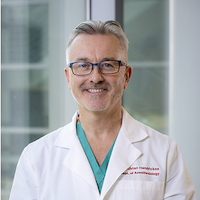 I was prompted to join SEA and attend a Spring meeting back in 2009 by a senior mentor in my department. I was a recent hire at the University of Colorado and had expressed an interest in both education and educating. At my very first interaction during registration for the meeting, I was invited to participate in organizing a meeting and so I was hooked.
I was originally interested in the use of developing technologies to teach and started off as a simulation committee member and workshop facilitator, before serving as Program Chair for a Fall meeting in 2013 and becoming the Educational Meetings Chair in 2015. This was a hard position to relinquish as it kept me involved in almost everything that SEA does, but I finally passed it over this year and am now looking for another excuse to get further engaged.
I have rarely missed a meeting since my joining the society and am glad that we are back in-person for these twice-yearly get togethers where so much enthusiasm and pent-up energy gets channeled into solving each other's problems and generally improving the delivery of anesthesiology teaching. Membership of SEA has helped me focus my personal clinical and educational interests and numerous individual members have supported me during my own self-directed learning journey and into academic promotion.
I believe that our society is the natural home for clinician-educators and should strive to become increasingly visible and relevant to those who may see education as an important part of their clinical practice. As much as I enjoy the serious and thought-provoking content espoused by our advanced educator cadre, I would like to see more effort made to entice and entertain the junior educators with regular focused educational material to encourage them to be part of our society because their active involvement will ensure the growth and successful evolution of our SEA.
---
Candidate for Director: Joseph (Max) Hendrix, MD, FASA, FASE, SAMBA-F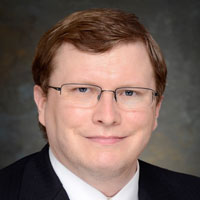 I thank you for the time and consideration in reviewing my statement supporting my board of directors candidacy.
For years, as a faculty anesthesiologist and a previous board member of the Society for Ambulatory Anesthesia (SAMBA), I have lived and breathed the commitment to enhancing anesthesia practice and education. I am eager to bring this passion to the Society for Education in Anesthesia (SEA), contributing to its mission to support, enrich, and advance anesthesia education and those who teach.
My background is enriched by my ongoing MBA and MS education in healthcare leadership and management and my active role in regulatory and governmental functions relevant to anesthesia and pain management. The combination of my clinical and business expertise opens an opportunity for me to introduce a unique perspective to SEA. I firmly believe that the future of anesthesiology education hinges not only on clinical and scientific proficiency but also on an understanding of leadership, management, and practical business acumen.
Moreover, my work with the AMA RUC/CPT Advisory Committee has provided me with in-depth insights into policy-making, which is crucial in framing the future of anesthesia education. It is my conviction that a comprehensive understanding of the healthcare landscape, policy, and regulations is integral in delivering quality education.
As a proponent of diversity, equity, and inclusion, my path has been shaped by overcoming adversity, which has imparted me with an empathetic and inclusive worldview. I have seen firsthand the strength that comes from diversity and the innovation that emerges when all voices are heard and valued. These principles align seamlessly with the values of SEA – collaboration, innovation, scholarship, and an inclusive community.
SEA's vision – excellence in patient care through education – echoes my personal and professional ethos. It is an ideal I strive to embody and one I intend to uphold and champion within the SEA.
I pledge to commit my efforts to restructure educational offerings, foster innovative technology use, and support a more developed research plan. I aim to develop products that provide value to our members, nurture an environment of collaboration and innovation, and, most importantly, celebrate our shared successes.
My application to join the SEA Board of Directors embodies my unwavering dedication to the field of anesthesiology and its education. As an experienced clinician, strategic thinker, and advocate for inclusivity, I am eager to serve SEA and its membership. Together, we can nurture a future of anesthesiology education that is relevant, inclusive, and forward-thinking. The change begins with us.
---
Candidate for Director: Susan Martinelli, MD, FASA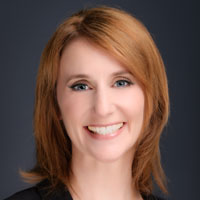 The SEA has been incredibly influential in the development of my career as a clinician-educator with a focus on research in education. Not only have a learned a tremendous amount at the biannual meetings and the Workshop on Teaching, but I also connected with mentors, collaborators, and friends. I had the privilege of participating in the SEA as a member of the Graduate Medical Education Committee, Chair of the Virtual Fall Meeting in 2020, and Co-Chair of the Spring Meeting in Pittsburgh in 2022. Additionally, I have been serving as an Associate Editor for SEA's Journal of Education in Perioperative Medicine since 2021.
If elected to the Board of Directors, I will work alongside our leadership team to further the promotion of the SEA mission: to support, enrich, and advance anesthesia education and those who teach. As a specialty, we need to continue innovating in medical education and contributing to evidence based education practices. I also believe there is room to collaborate in educational endeavors with other anesthesia organizations such as the Association of University Anesthesiologists and the Society of Academic Associations of Anesthesiology & Perioperative Medicine. Thank you for your consideration.
---
Candidate for Director: Sally A. Mitchell, EdD, MMSc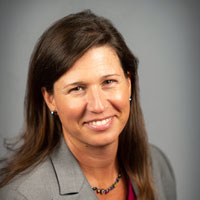 I have been a member of SEA since 2012. That year was inspirational for me as it started my career change from clinical anesthetist (Emory University MMSc 1999) to professional educator (Johns Hopkins University 2016). I met talented, motivated anesthesiologists (too many to name) and non-anesthesiologist educators (Amy Miller-Juve and Amy DiLorenzo). I attended a workshop by Gary Loyd on 'teaching others a non-anesthesia skill in two minutes' where I had brought with me large buttons and fabric squares and then tipped the hotel housekeeping staff to supply me with sewing kits. We debriefed the session, and the was culmination was that I decided to pursue a Doctor of Education. Since joining Indiana University School of Medicine Department of Anesthesia in 2017, I have held a variety of leadership positions, most notably director of educational quality and research; statewide assistant clerkship director; and vice chair of education. Thus, my scope of practice covers the continuum from UME, GME, CME, and faculty development.
Throughout the years I have served on several SEA committees (medical student education, simulation, and most recently research). This past spring, I had the honor of serving with Tanna Boyer as co-chairs of the SEA annual meeting. There were two standout highlights – we shared with SEA members amazing presenters and content, and we supported new members to join workshop/panel teams and increase engagement in the society.
These endeavors and outcomes are what fuel my educator soul and demonstrate what I will bring to the Board of Directors. I see my function as providing value-added to the board through my unique education path, perspective, and professional experiences. I am grateful to have found such a welcoming, inclusive group of passionate educators and researchers and I look forward to serving you. Thank you for your consideration.
---
Candidate for Director: Barbara Orlando, MD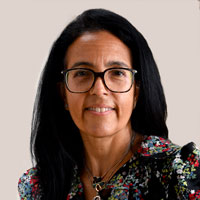 First, I would like to express my gratitude for even being considered as a candidate for the Board of Directors with the Society for Education in Anesthesia.
I have been an enthusiastic and active member of the SEA since 2016, shortly after I completed my fellowship. I endorsed the position of co-chair of the Publication Committee until last year and through my work as the co-chair, have initiated many different topics in the newsletter, as well as innovative format (videos to introduce the pieces' authors). I am moving on to be the next chair of the Educational Meeting Committee, under the brilliant guidance of Dr. Ondecko, and I am particularly excited about this position as I truly always look forward to attending the SEA meetings where the quality of the lectures and workshops is never disappointing.
The SEA also gave me the opportunity to lead many workshops on interns' curriculum, wellness, and other topics I am very involved with. It also connected me with educators who have the same commitment to improve the current state and the future of our specialty.
Last fall, I had the privilege to co-host the meeting with my friend and colleague Dr. Bryan Mahoney, and we initiated a close partnership with SAAAPM in creating workshops designed specifically for the SAAAPM members. The meeting centered around the theme of "Developing a Professional Identity" was very successful and we received many compliments on the high quality of lectures and workshops.
Within the SEA, I have developed many friendships and professional acquaintances and my dedication to this society is unique.
I truly want to bring my hard work ethic and experience from two different countries, to help expand the impact of the SEA within the anesthesiology world. I constantly seek ways of bringing more junior attending to attend our meetings as I truly believe it is one of the most rewarding societies to belong to.
The other candidates for this position are outstanding and I would be so honored to be chosen among such an incredible crowd of educators and physicians.
Thank you.
---
Candidate for Director: Bridget Pulos, MD, FASA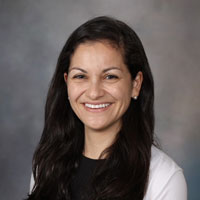 Hello, my name is Bridget Pulos. In 2018 I was lucky enough to have been sponsored by my department to attend the Workshop on Teaching. That was my first exposure to education theory, the work being done in graduate medical education generally, and by the SEA in Anesthesiology specifically and it sparked my interest to get involved in education in a more formal way at my institution.
I am currently the Residency Program Director at Mayo Clinic in Rochester, MN and prior to that was the Regional Anesthesia and Acute Pain Medicine Fellowship Program Director. Being new to my role as Residency PD, I am incredibly grateful for the camaraderie, support, and mentorship that I have found in the SEA community and would love to pay it forward to others. In the Director position I would like to bring the perspective of a more junior Society member and work to help others feel included the way I have in carrying out the SEA vision and mission. I would also like to continue to encourage trainee involvement in the SEA. I have seen an increasing number of our fellows, residents, and even medical student applicants, express an interest in getting involved in education and it would be wonderful to develop new approaches to cultivate and further develop that passion and enthusiasm to train the next generation of anesthesiologists and teachers.
Thank you for considering me for a director position on the Board. It is truly an honor to be considered amongst this phenomenal group of educators and leaders in the field. I am excited to get more involved with the Society and to work together to advance education in our specialty!
---
Candidate for Director: Jed Wolpaw, MD, MEd, FASA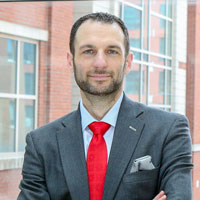 Brief Candidate Statement:
I am honored to be considered for a position on the board of directors of our society. I was lucky to have incredible mentorship in my early years as a program director thanks in no small part to the connections I have made through SEA. I served for 4 years as the Chair of the Resident Education Committee and am an associate editor for JEPM where I have served for the past 4 years. In addition to these positions, I have given workshops, presented abstracts, and participated in every Fall and Spring SEA meeting since 2016. These experiences have given me a profound appreciation for SEA and it would be an honor to give back to the organization by serving on the board.
I am the incoming president of the Association of Anesthesiology Core Program Directors (AACPD) and I believe that cooperation between SEA and AACPD is beneficial to both organizations. As president of AACPD and a member of the board of SEA I would be able to help build bridges between the two organizations.
I also believe that we should experiment with different forms of communication to further our goals as an organization. My podcast, ACCRAC, now has more than 50,000 monthly listeners worldwide, making it an excellent platform to foster collaboration. We can also harness the power of social media to connect and share in new ways. I help run the PD and APD Facebook group which has been a helpful avenue for collaboration over the past few years and will continue to expand that platform.
Additionally, we are facing a pivotal time in anesthesiology education. With competency-based advancement, signaling, exams becoming pass/fail, new and exciting methods of teaching and learning coming on the horizon, this is a time for us to take the lead in medical education in our specialty and beyond. I think SEA is perfectly poised to play a key role in these initiatives and it would be an honor to serve the organization as it does so. I am deeply appreciative of your consideration.
Brief Bio:
Jed Wolpaw MD, M.Ed is an Associate Professor at Johns Hopkins University School of Medicine in the department of Anesthesiology and Critical Care Medicine and residency program director for the 80 resident training program. He subspecializes in critical care and attends in the surgical ICUs and in the general adult ORs.
Jed graduated magna cum laude with a degree in History from Brown University. He then received a master's degree in education at Harvard Graduate School of Education and taught high school history. Subsequently he transitioned to medicine, receiving his medical degree from the University of California San Francisco (UCSF) School of Medicine where he graduated AOA and was chosen to be the student commencement speaker. He stayed at UCSF to complete his Anesthesia residency. He then came to Johns Hopkins for a fellowship in Critical Care Medicine which he completed in 2015. After completing his fellowship Dr. Wolpaw joined the faculty at Johns Hopkins as an assistant professor and was promoted to associate professor in 2020.
In addition to running the residency program he co-runs both the Anesthesiology clerkship and the ICU clerkship. He is the founder and host of Anesthesia and Critical Care Reviews and Commentary (ACCRAC), a podcast focusing on interesting topics in anesthesia and critical care which has more than 50,000 unique listeners each month in more than 100 countries around the world and more than 5 million total downloads.
Dr. Wolpaw has received numerous teaching awards including the Charles Beattie Teacher of the Year award twice, the most prestigious teaching award given by his department each year, and the resident advocacy award twice in recognition of his work advocating for resident well-being. He received the Lisa Heiser excellence in education teaching award from the Johns Hopkins School of Medicine in 2020. Dr. Wolpaw was chosen as one of the inaugural winners of the ASA/SEA Distinguished Educator Award, established in 2019 to honor significant contributions to anesthesiology education. Dr. Wolpaw was awarded the ASA Excellence in Education Award, the most prestigious national award in anesthesiology education, at the 2021 Anesthesiology Meeting in San Diego and was given the AUA Innovation in Education Award in 2022.
Dr. Wolpaw's research interests include resident well-being, asynchronous methods of teaching and learning, and improving the way we teach our trainees. He speaks nationally and internationally about resident education, feedback, communication, and well-being. He is the former chair of the resident education committee of the Society for Education in Anesthesia (SEA) and is the president-elect of the Association of Anesthesiology Core Program Directors (AACPD). He is on twitter @jwolpaw and @accracpodcast.
---
Candidate for Director: David Young, MD, MEd, MBA, FAAP, FASA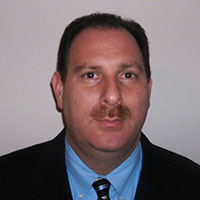 My name is David Young and I am running for a position on the SEA Board of Directors. Since 2005, I strongly feel that SEA has positively shaped and developed my career in medical education. I feel very passionate about using these developments to enhance the entire SEA membership.
I am currently a Professor in the Department of Anesthesiology as well as in the Department of Education, Innovation, and Technology at Baylor College of Medicine. My main local leadership roles include being the Vice-Chair for Faculty Development in the Department of Anesthesiology and also the Vice-Chair for Academic Affairs in the Department of Anesthesiology, Perioperative, and Pain Medicine at Texas Children's Hospital. I am currently the Chair of 3 promotion committees as well as having roles in several national organizations including the Society for Pediatric Anesthesia and the American Board of Anesthesiology. My recent past experiences focused largely in the field of medical simulation.
I started my journey within SEA at the Workshop on Teaching in 2006. After quickly realizing this society is a perfect fit for me, I've progressively expanded my involvement. I started the SEA Peer Coaching Program in 2008 and remain the current Chair. Since 2013, I have been the Co-Chair of the Faculty Development Committee. I was also the Co-Chair of the 2011 Spring Meeting in San Antonio. Since 2011, I have been a member of the CME Planning Committee and from 2007-2010 was a member of the Educational Meetings and Faculty Development Committees. I was honored in receiving the ASA-SEA Distinguished Educator in Anesthesiology Award.
I envision my function on the Board of Directors having 2 roles. First, supporting established SEA activities and agenda items that result in short-term improvements and expansions for the entire SEA membership. My other role would be to brainstorm novel ideas to overall improve the future experience and value of the organization. For example, creation of an SEA "Academy of Scholars" to recognize experts in medical education. This Academy would function mostly to create networking opportunities and advise other medical educators within the membership in terms of professional development and academic promotion. Another novel project would be the development of SEA-endorsed teaching certificates. These certificates would perhaps be at different levels [i.e. basic, advanced] and awarded after completing a specific amount of previously approved, high-quality activities.
Once again, I am very much looking forward to advancing the educational mission of the Society for Education in Anesthesia.
Thank you in advance for considering my nomination!