2019 Spring Meeting Report
Integration and Diversity
Creating Diverse Teams, Building Exceptional Leaders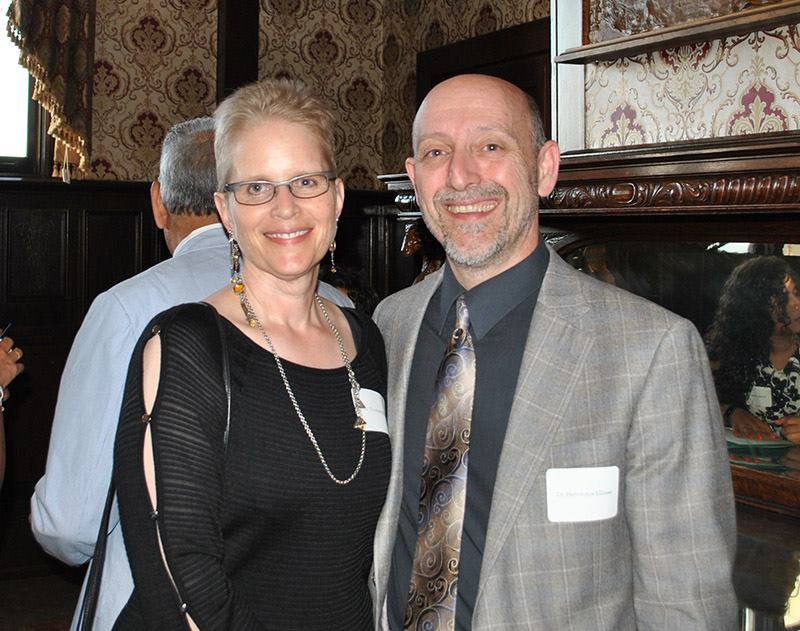 Elizabeth Ellinas, MD and Herodotos Ellinas, MD
Medical College of Wisconsin
We were very pleased to present a program that explored aspects of diversity in the setting of anesthesiology education. The speakers surpassed our expectations, the attendees were supportive of many controversial topic discussions, and of course, Denver is an exciting place to visit.
This meeting was about Diversity in Education…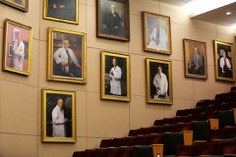 Our first keynote speaker discussed incorporating diversity into the curriculum. Ramona Tenorio, a PhD educator and Director of Graduate Diversity and Inclusion at the University of Wisconsin in Milwaukee opened by describing a potential session with diverse students in a conservative medical school. They would take a walk down a long hallway that might resemble the one in the photo.
As she and the students walked, they observed photos of students, deans and chairs, none of which looked like them. She described how she encouraged the students that they could be the next people on those walls!
She then asked the audience to reflect on key questions:
What does diversity mean to you, and what could, or should diversity look like for Anesthesiology?
Dr. Tenorio then shared an ethnological reading exercise, the story of body rituals among a fictional tribe named the "Nacirema" to demonstrate the importance of perspective when viewing whether a tribal activity is odd or not.
…about Diversity in the Environment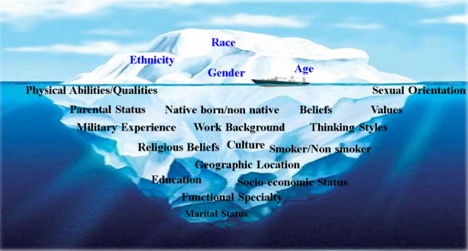 Our second keynote speaker, Renee Navarro PharmD, MD, Vice Chancellor of Diversity and Outreach at UCSF described the many dimensions of diversity as an iceberg. Although some aspects are visible (race or gender), most are not (religious beliefs or sexual orientation). She outlined advantages of inclusive diversity:
Increased competence across all learners
Increased distribution of care to underrepresented and marginalized communities
Better decision making
Fulfillment of LCME, ACGME requirements
Dr. Navarro discussed barriers to diversification in Anesthesiology and the impact of societal inequity to patients, staff and learners. She urged us to consider our own biases and participate in education and training to interrupt bias and microaggressions.
It was about Women's Equality and Equity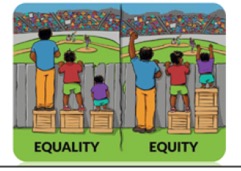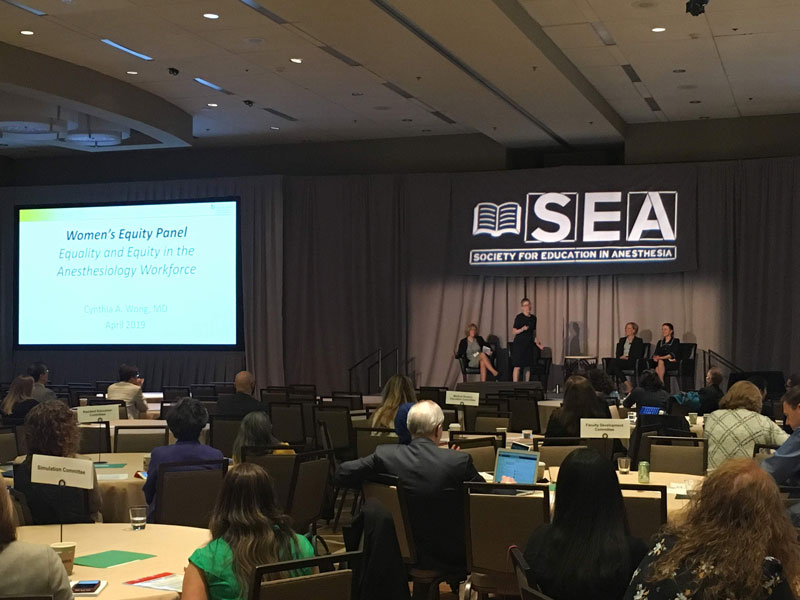 We were honored to host a panel comprising three women departmental chairs who discussed aspects of gender diversity in anesthesiology. They were asked to unpack the statement, "Women in anesthesiology have equality, what we need is equity." Cynthia Wong MD from the University of Iowa, Cynthia Lien MD from the Medical College of Wisconsin, and Vesna Jevtovic-Todorovic MD, PhD from the University of Colorado provided insights from their own careers. They took us through a journey in time, outlining the difficulties and successes that women in anesthesiology have had in arguably attaining equality, even if equity remains elusive.
Dr. Wong provided data regarding women in leadership in anesthesiology. She asked us to pledge to support women in their quest for leadership and to watch for and contest unintentional biases that hinder advancement of women in Anesthesiology.
Dr. Lien talked about women in education, specifically about how to develop women as visible leaders and mentors. She asked us to establish real goals and metrics, and to increase visibility of women in one's organization. "Educate your faculty about bias", she said.
Dr. Jevtovic-Todorovic recalled her experiences in her journey to becoming a chair. She exhorted women to never dwell over past mistakes and to always stand up for themselves and surround themselves with good people.
And it was about Awareness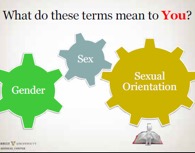 Our final keynote speaker discussed helping to build LGBTQ+ communities. Jesse Ehrenfeld, MD, MPH, Director of LGBTQ Health at Vanderbilt University, reviewed appropriate terminology for describing sexual orientation, gender identity, and gender expression. He shared key health problems common to the LGBTQ population and outlined difficulties in access to care that can lead to poor outcomes.
"GME programs must take responsibility, and institutions must thoughtfully institute core requirements surrounding LGBTQ patients," he said.
It was about Creating Diverse Teams
Our second panel discussed the benefits and difficulties of creating and supporting diverse teams in Anesthesiology. Lois Connolly, MD, Medical Director of the Master of Science in Anesthesia (MSA) program at the Medical College of Wisconsin in Milwaukee; Laura Bonanno PhDc, CRNA, Nurse Anesthesia Program Director at LSU Health; and Katherine Monroe, PhD, CAA Academic Director of the MSA program at Emory discussed the benefits of expanding the workforce by incorporating Advanced Practice Providers (APPs) into the clinical practice.
Collaboration, teamwork, communication and embracing change constitute the sure road to success! For our speakers, Anesthesiology teams are not about job competition, but rather about taking the best care of patients in complex environments with many anesthetizing locations.
It was about New and Old
NEW Poster Teaser Session – The goal of this new session was to get a quick look at each poster, allowing people to share their work, increase collaboration, and promote poster viewing. Each presenter had exactly 60 seconds and one slide to show off their work and encourage attendees to take a closer look at the displayed posters. It was entertaining and well received by all involved.
NEW Best of the Year – A Sunday morning session to entice attendees to stay, involved a facilitated collaborative effort to generate a list of educational readings, podcasts and resources from 2018. This session was facilitated by Herodotos Ellinas, MD; Deborah Simpson, PhD (Deputy Editor, JGME); Jeffrey S. Berger, MD, MBA (Co-Editor-in-Chief JEPM); Fei Chen, PhD, Med; Melissa Davidson, MD; Elizabeth (Libby) Ellinas, MD; M. Douglas Jones, Jr., MD (JGME Editorial board); and Timothy R. Long, MD. Attendees gathered and shared articles; learned about tools, websites, podcasts, and twitter feeds; and outlined tools that help them personally keep up with medical education literature. The product they created was a concise and wonderful list of 2018 resources.
OLD friends – Plenty of networking opportunities were available, and dine around was a smash hit, providing a fun evening out to see old friends. Special thanks to our Social Chair Inge Tamm-Daniels, MD, University of Colorado.
We hope that the 2019 Spring Meeting was as thought-provoking and innovative for you as it was for us.
Share this post: