Integration of Technology into Anesthesia Practice & Education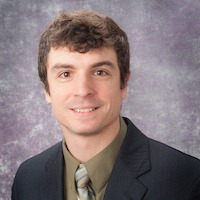 Phillip S. Adams, DO1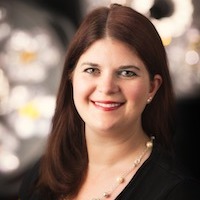 Kristin Ondecko-Ligda, MD, FASA1
 1University of Pittsburgh School of Medicine, Department of Anesthesiology and Perioperative Medicine
This isn't your grandparents' medical education.
The hierarchical deposition of knowledge from an expert to a learner or audience in an isolated setting has been replaced with a rapid, communal spread of thoughts and ideas among, well, anyone interested in receiving them. As a recent Nature Medicine article highlighted, whether you are a first-year medical student or a department chair, the use of social media allows for access and communication between anyone.1 Dr. Ankeet Udani, SEA member and Fall Meeting presenter, was featured in this article as he described Twitter Journal Clubs. In fact, within an "Internet Minute" (yes, just 60 seconds) there are 87,500 people Tweeting, nearly a million dollars spent shopping online, and 4.5 million videos watched on YouTube.2 Medical education in anesthesiology is not immune to this technological evolution, and experts from around the country gathered to show us how to best utilize these tools. 
The theme of the SEA 2019 Fall Meeting was "Integration of Technology into Anesthesia Practice & Education"...
With the overarching goal of helping participants integrate technology into their anesthesiology residency programs.  An exciting aspect of the 2019 Fall Meeting was that this was the first time we had aligned this meeting with the Society of Academic Associations of Anesthesiology and Perioperative Medicine (SAAAPM). More than 220 people attended, compared to an average of 160 attendees over the last five years, and more than 60 new members joined SEA at this meeting.
The meeting commenced with the annual McLeskey Lecture delivered by Dr. Marjorie Stiegler. Her presentation, "Social Media and Digital Presence in Anesthesiology", showed us how to ensure our best qualities and accomplishments are presented in the digital world, and she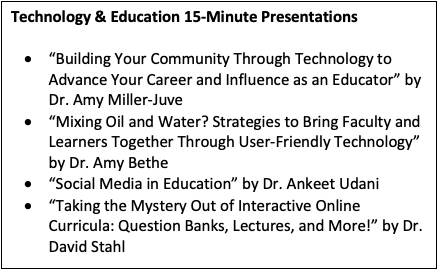 brought to life the importance of social media from the aforementioned Nature Medicine article. She described how Twitter made it possible to connect with the heroic "Miracle on the Hudson" pilot Chesley "Sully" Sullenberger, with whom she shares a passion for simulation and patient/passenger safety. Following the McLeskey Lecture, we had yet another Fall Meeting first: instead of traditional one-hour lecture, we had four, 15-minute, high-impact presentations from leaders in the education technology field. (See Inset.)
The annual Duke Award was presented to Dr. Kathy Schlecht, who then gave her talk, "Brighten the Corner Where You Are". This impassioned speech described "the little girl who was told to keep quiet and unseen". However, this little girl would rise to become a master educator and president of the SEA, in addition to her innumerable other accomplishments. This "little girl", of course, was Dr. Schlecht.
Dr. Edward Mariano presented "Digital Portfolio" as the final lecture. He showed us how traditional routes for academic promotion can be supplemented by embracing technology. If we make our our CVs a "living document" using online, cloud-based technology, real-time updates become easy. We can also enhance our digital visibility through various websites and social media platforms. Novel metrics, such as those presented on Research Gate and SlideShare, allow new ways for us to demonstrate our productivity in support of academic promotions.
In addition to our lectures...
We had 12 excellent workshops highlighting a variety of ways to apply technology in medical education. These workshops equipped attendees with knowledge and tools that will undoubtedly enhance both their professional careers and their residency programs' educational missions. We are indebted to these excellent speakers and workshop presenters and sincerely thank them for their investment, which made the 2019 Fall Meeting a dynamic and enriching conference.
Westman N. How Twitter is changing medical research. Nat Med. 2019. doi: 10.1038/s41591-019-0697-7. [Epub ahead of print]
Desjardins J. What Happens in an Internet Minute in 2019? Visual Capitalist. https://www.visualcapitalist.com/what-happens-in-an-internet-minute-in-2019/. Published 3/13/19. Accessed 12/13/19.
Share this post: